Making Life Sugary
Our Story
I spent a happy childhood in a small rural town. Raised by a wonderful mother, I was also lucky enough to have fantastic, loving grandparents who made my childhood a magical one. My grandmother was a professional baker, and a master of her craft. Their house was always full with the smells of warm bread, sugar, icing and cakes. They spoiled me with delicious baked treats. For as long as I can remember, their house always had the warm and welcoming aroma of cakes and bread. Their kitchen was wonderfully warm, fragrant and spacious. I can still recall my grandma taking sweetbread out of the oven, coming to sit with me on the patio and placing the warm bread straight into the hands of a grateful and happy child. I was never happier... no other smell brings me more happy memories than warm bread, yeast fruitcakes and Sunday meringues. Today, following this family tradition passed down from my grandmother, I am a professional baker and confectioner. My passion for baking, coupled with my 18 years of experience and commitment to using the highest quality ingredients, are the cornerstones of Jacob's Cakes.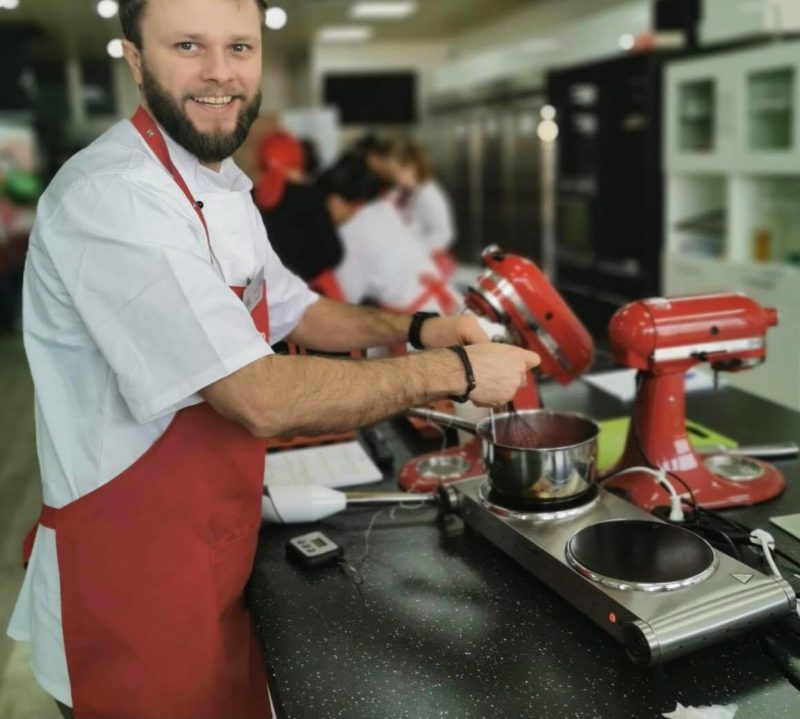 Where To Find Us
Come & Have a Cake
Jacob´s Cakes is a business located in Brighton, UK.
If you have questions about our products and services or you want information about anything, we would love to hear from you.
Comments and feedback are welcome too.
Consultations are by appointments only.
Tel: 07875358679
Email: info@jacobscakes.com
Address: 16-18 Regency Square BN1 2FG Brighton